Solutions
Reporting
Reporting
Robust Reporting
There are an almost unlimited number of ways to view information, which allows employers, managers, and administrators to see exactly what types of data they need, how much they need, and when they need it.
Use Quick Links to immediately navigate to your most important reports
Create individual report settings using advanced filtering or custom columns that can be shared on a global or departmental level
Determine managers' access within reports with security profiles, allowing them to view the same report but only for those employees they manage
Check projections by running reports to view budgeted vs. actual hours worked while including billable and nonbillable rates
Choose from a wide range of export options including CSV, Excel, PDF, and XML
Zero in on several functional areas using a standard built-in dashboard
Instantly respond to information with reports that function as tools with drill-down capabilities
Customization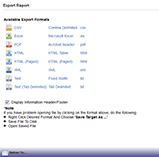 Virtually every screen is customizable and can be easily shared with others in your company. You can add, remove, and sort information with the click of a button and then export that information to 6 different types of files. (CSV, Excel, PDF, HTML, XML, or Text)
Compliance Reports
Store OSHA, EEO-1, and Vets 100 information within the platform and easily print out all compliance reports on demand.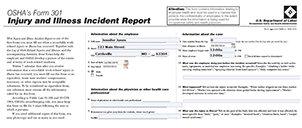 General Ledger and Quick Books Exports
Eliminate the time of keying in GL entries to your accounting software by having your GL set up in the system and then exported to an excel or csv file for import in to your accounting software. IIF files are also available for QuickBooks users.