Solutions
Travel and Expense Report Management
Travel and Expense Report Management
Certify
Certify provides everything your organization needs for effective travel and expense management in one simple, scalable, cloud-based solution. It automates expense report creation and submission for the employee, provides an online review and approval process for managers, and streamlines the processing and reimbursement process for finance professionals. Autogenerated reports and mobile expense management eliminate the need for paper receipts and spreadsheets. On-demand reporting and analytics provide valuable insight into your travel and expense spend. And automatic notifications and robust accounting controls help you consistently enforce your travel and expense policies for increased compliance.
According to a 2014 Certify survey, 62% of companies have reduced their travel and expense spend by using a cloud-based expense system.*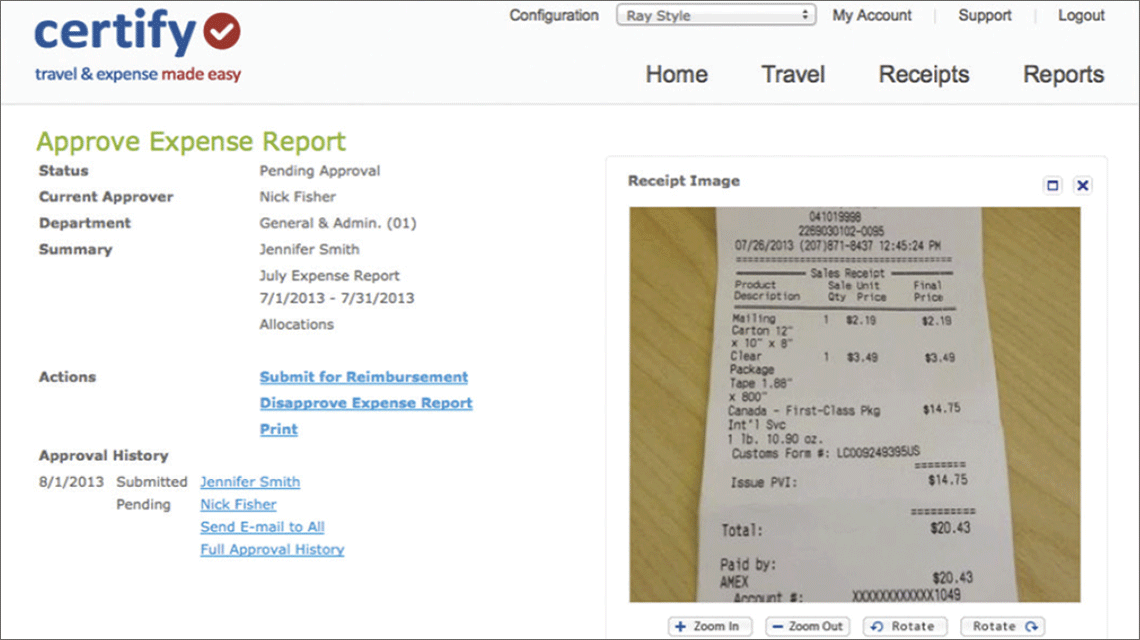 Other services, including credit card integration, custom accounting feeds, travel booking services, user training, and custom implementation services, are available as needed for an additional charge.

*Certify, Inc., "Expense Management Outlook 2014," http://www.certify.com/Infograph-2014TravelExpenseTrends.aspx, accessed Aug 11, 2014.